Reviews: Recent Dallas Eats
BEING BACK HOME HAS NEVER FELT BETTER.
One thing I'll always love about Dallas, is our food.
Living in Atlanta, I expected it to be the home of soul food and good eats. It definitely has its gems, but Dallas remains undefeated.
We are a very large city, so that already puts us at a good start.
I recently visited Perry's Steakhouse again, North Italia in the recently built Union Station in the city, Breadwinners for old time's sake, and Al Biernat's on a busy Saturday night.
perry's steakhouse
Out of most steakhouses I've been to, Perry's is usually one that stands out to me. My issue with steakhouses is the actual flavor and taste. All of this fancy shit and high prices can be for no reason if you don't genuinely enjoy the food.
I ordered a tequila sunrise, which was all grenadine. We skipped dead over the appetizers this time, and went to the entrees. I chose the surf and turf pasta. It was a filet mignon, lobster tail, and tomato based pasta.
Overall the entree was good, but definitely not for left overs. My company had the grilled salmon which they enjoyed. I'd give this visit a lazy 5 overall.
north italia
I came here on more of a business meeting but can't wait to visit it on a week or weekend night.
My girl Nomz put me on the best bread in the world y'all. It's like pull apart truffle bread (not in the picture to the left).
We started with the bread, and I had coffee and espresso. (I was up until 4-5 am because of that shit too)
I then ordered the bread that's pictured to the left and fell in love. It has a balsamic glaze that makes it sweet to taste, ugh I love it.
Venue is beautiful. Located in the newest/recently built area on Akard St. in Dallas.
Valet is nice, but there is self parking too. Definitely costs, so get in and get out, lol.
breadwinners
Breadwinners is a 'starter' brunch spot. When I first began brunchin', this was a go-to. I haven't been back in a minute and I was reminded why for the most part.
We went to the one in Uptown, and sat outside on a beautiful day which was perfect. However, the featured mimosa that I got was cringing for me. I didn't like the taste at all.
But the pear + gorgonzola salad, yes ma'am. My company loved their dish and mule though. All in all, it's still a great brunch spot, but I knew the food can definitely use more life.
al biernat's
I went to celebrate the birthday of a good friend on a Saturday night here. The customer service is great, as they continuously checked on us while we waited.
Let's just say, it's definitely a predominately white area and location. Not saying I felt any 'too long stares' or out of place, but it's definitely something to mention, lol.
They have a late night bar menu/happy hour which is great pricing and options. Their original menu I admire a lot.
I came before with a past fling for brunch and we ran up a tab. Their martini's are spectacular, the whole table had one for the most part.
Definitely order their sidecar, it's off the menu but just mention a whiskey sidecar. I don't recommend ordering the wings off the bar menu, they're pretty bland.
jonathan's oak cliff
Always and forever will I count on jonathan's for a fulfilling breakfast/brunch, good pricing, and a real mimosa.
Of course, I got the chicken + waffles again. Gravy on the side and please make sure the strawberry is there, lol. I always pair it with a mimosa, I know this one is made with cranberry but I forgot what they label it on the menu as.
Good pricing, good flavor, good portions, and in the hood for the most part. What better can you get? Lol.
Their original location is very very small, and it's literally down the street from their second location. This was my first time being at the one that feels more like a diner, and I like the spaciousness compared to the original. And the larger one closes at 3 pm rather than 2.
Jonathan's is always one I'll recommend for those Sunday's you need to soak up the alcohol and take a nap afterwards.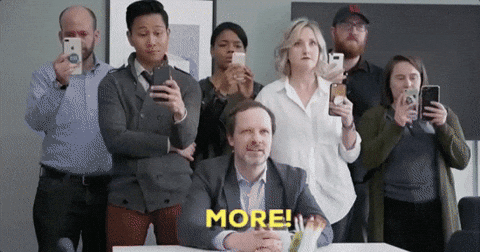 WHERE ELSE WOULD YOU RECOMMEND FOR STEAKHOUSES + BRUNCHES? IF YOU HAD TO NAME YOUR TOP TWO BRUNCH SPOTS, WHAT WOULD THEY BE?
let's converse.
I am you, I am me,